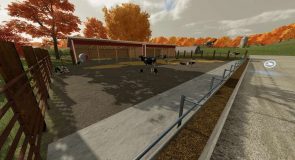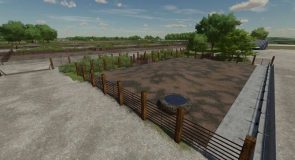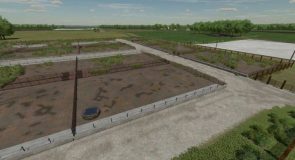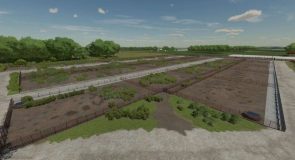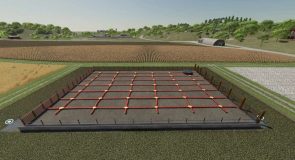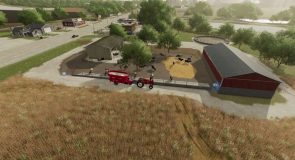 LS 22 Buildable Feedlot Pack v1.0.0.1
Changelog 1.0.0.1
Added a milk storage object
Added a slurry storage object
Added a fillTrigger
Added bale support to the feedtrough and TMR bales can now be fed directly
Improved fence and gate visuals
This pack contains 1 pen for cows, 3 styles of fences 3 gates, and 2 decorative objects. There is a trigger on the right-hand side of the bunkline to turn off the visible navigation area once you have your fences in place. The fence with large wooden posts is best placed counter-clockwise for realism.
– Price: $25000
– Daily Upkeep: $50
– Capacity: 1000 cows
– Fence Sections $75
– Gates $150
– Tire Tank $250
– Loading Chute $250
Milk and slurry objects found under silo extensions, then you will need to place a fill trigger for them found in silos!