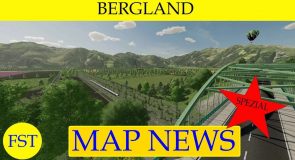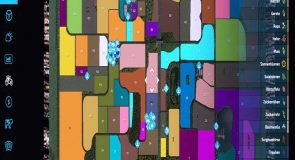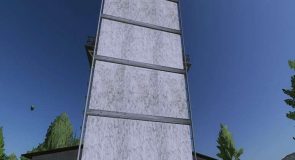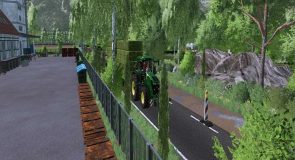 LS 22 Bergland Map v2.0.0.7
Mod for Farming Simulator 22 (only for PC)
Version 2.0.0.7
Moin Map Shader is now LS22 Patch 1.9.1 ready
Moin Welcome to the Bergland 4Fach multi-fruit Moin
Multifruits:: rye, triticale, spelt, poppy seeds, millet, red cabbage, white cabbage, carrots and onions.
There are 2 farms 1Lohner!
119 fields
Weed Missions
Couple production
2 biogas plants
BUILDING AREAS ARE FIELDS: 71, 89, 91, 92, 117, 118, 119 are even more there!
ALL THE MODS YOU NEED WILL BE SHOWN AT GAME START!
SO A TIP FROM ME EMPTY YOUR MOD FOLDER AND PULL IN THE CARD AND START THE GAME!
AND LOAD THE MODS IN…! BECAUSE? IF YOU ARE A 24/7 SERVER
HAVE AND MISSING A MOD THEN YOU WILL NOT FIND YOUR GAME! THEN ADD YOUR MODS AND LOAD ALL THE MODS ON THE 24/7 SERVER!
During BUGS, I MADE A ROOM MOUNTAIN 4X IN MY DISCORD
YOU CAN WRITE ALL THE BUGS IN THERE I HOPE IT COMES NOTHING.
BIG THANKS TO FLO THE MAPPER FROM DIE NIEDERSASEN FOR THE PDA AND MORE GROUND ANGLE.
BIG THANKS TO WESTSACHSENLETSPLAYER FOR THE AD COURSE.
NOW I HAVE FUN WITH THE CARD..Greeting LS Schleswig Holstein
(IMPORTANT EXTRA MOD)