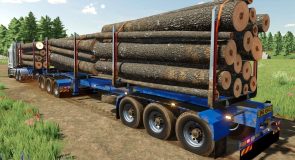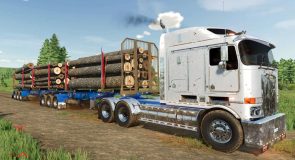 LS 22 Australian Logging Trailers v1.1.0.0
Thanks to kenny456 and Marhu for the autoload script.
v1.1.0.0
Fixed some shader issues
Added Logos to chassis
Added Store Category
Changed Wheel Shapes File
Changed all mud flaps to black
Australian Style Logging Trailers
Complete with Autoload, Ring feeder, and Trailer signs.
A trailer $35'000
Logs 6.5m
B Trailer $40'000
logs 2 x 6.5m stacks or 1 x 13m stack.