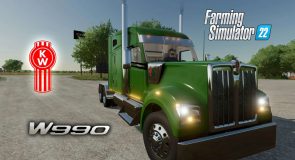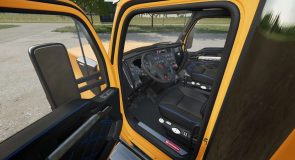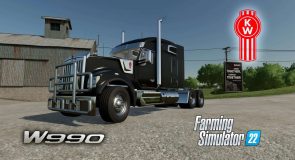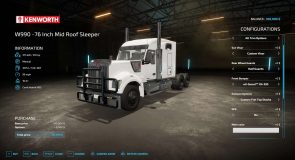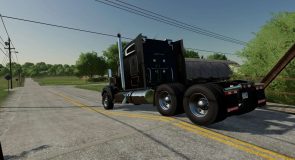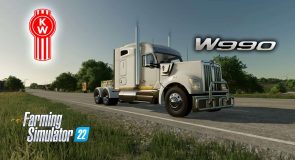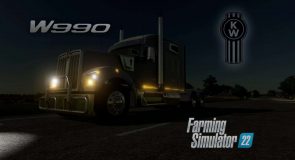 LS 22 2020 Kenworth W990 By J.J. v1.0.0.3
Kenworth's long-hood conventional is the enduring symbol of American trucking — a perfect fusion of power, luxury, craftsmanship, and traditional styling. For most professional drivers, it also represents the ultimate reward, a uniquely personal icon that stands for their dedication, achievement, and sense of pride. Introducing the Kenworth W990, the truck for those who put a premium on making a personal statement. It comes with uncompromising styling, straight-ahead performance, premium finishes, and lifestyle amenities that put you way ahead of the pack. It just doesn't get any better than this.
I purchased the original 3d model created by 3d_molier International. I modeled the accessories and created the 4k texture maps in adobe photoshop and substance painter.
Hope you enjoy this Rig. lots of time went into making sure it functions properly in Farming Simulator 22.
Changelog 1.0.0.1
Tuned suspension and components to amend the sliding issue best I could. (Tested with only the base game models)
Added an additional Cummins engine and an 18-speed transmission option for a little more horsepower.
5th wheel coupler is now adjustable.
Changelog 1.0.0.2
ModDesc updated
Fixed def dash gauge not working.
Custom Sounds for each engine config. – Original sound files for the Paccar and Cummins engines are by @KapitanKriechbaum
Engine (jake) brake can be toggled on and off manually
Changelog 1.0.0.3
modDesc updated
Changed light housing material for light reflection effect.
Added more detail to normal maps
Slightly lifted suspension
Added optional front bumper marker lights