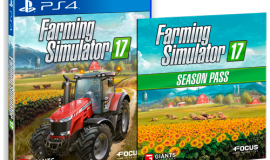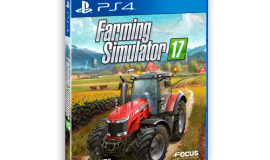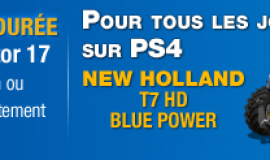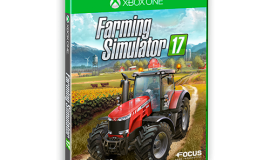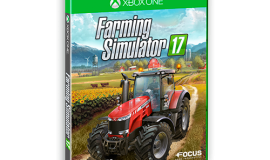 LS 17 mods available for Xbox One and PS4!
In our tenth Infovideo to the agricultural Farming Simulator 17 (LS 17), there are information about mods on consoles (PlayStation 4 & Xbox One), further data sheets / FactSheets including in-game videos, vehicles / devices and other screenshots (Concept Art).
New equipment presented in the video is Holaras MES 400, Holmer Terra-Dos T4-40, Holmer HR 9, Holmer Transport HR 9, Joskin Drakkar 8600, Lindner Lintrac 90 (tractors), Massey Ferguson 7700 Series (tractor), Massey Ferguson 8700 Series (tractor), McCulloch CS 410 (chainsaw), New Holland 130 FB (cutting unit), New Holland FR850 (forage harvesters), New Holland T6 Siloking SelfLine Compact 1612 (Feed Mixer), Siloking TrailedLine Duo 1814 (Feed Mixer), Stoll Ballengabel, Stoll FZ 30 (Front Loader), Stoll FZ 60 (Frontlader), Stoll Forklifter, Stoll Mistgabel, Stoll Palletgabel, Stoll Poltergabel, Stoll Rundballengabel, Stoll Silageballenzange , Stoll Silage Cutting Pliers, Stoll Universal Shovel, Suer SM 2400 (weight), Zetor Forterra HD (Tractor) and the Zetor Proxima Power 120 (Tractor).
So far, new brands (compared to the LS15 + DLCs): AGCO (Challenger, Fendt, Massey Ferguson, Valtra), Bredal, Caruelle Nicolas, DFM, Einböck, Heizomat, Holaras, Joskin, Kesla, Lely, Magsi, Manitou, Metaltech, Möscha , Michieletto, Salford, Siloking, Stihl, Thundercreek, Vogelsang and Ziegler Harvesting.
Landwirtschafts Simulator 17: MAN TGS 18.480 & Goldhofer STZ-VP 3
Farming Simulator 17 Console Mods
Giants Software has released their 9th Dev Blog. This time, it's sheds some light on how mods will be made available on both PC and console!! Check out the video for all the details!!
Farming Simulator 17 Mods on Console, PC and Mac!
Take a look at the latest developer blog to find out more about the mod support on PS4, Xbox One, PC and Mac in Farming Simulator 17
Farming Simulator 17 details announced: Console Mod Support, More Vehicles, and more!
Farming Simulator 17 got some new details today and thought I'd discuss a little bit about them! Looking forward to Farming Simulator 17?
Farming Simulator 17 News – Modding and more!!
Giants Software gathered several modders to discuss the future of Farming Simulator 17. I was in on the discussions, so be sure to watch the video for all the details!
Farming Simulator 17 News – Are PS4 mods getting cancelled?
Giants Software has gives us an update regarding the future of mods on the PlayStation 4 console!! Check out the video for all the details!