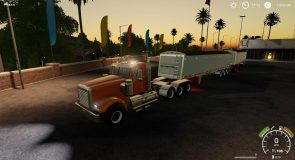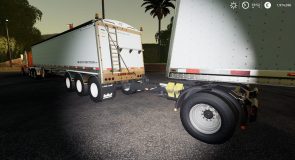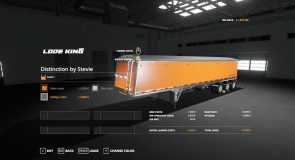 LodeKing Distinction small update by Stevie for LS19
So first up many thanks to LD for your very kind donation, many thanks regards Stevie.
FS19 LodeKing Distinction by Stevie, small update.
Corrected the store capacity value, added rear hitch and changed the fill type over to bulk. The rest is the same with body, rim and cover colour selection, higher capacity, faster unloading, mass reduced and beacons added.