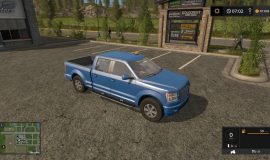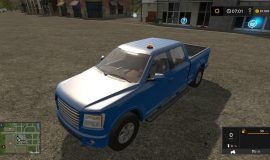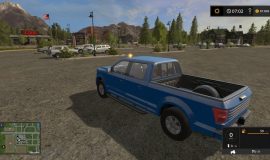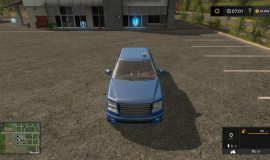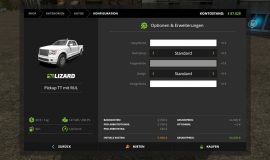 Lizard Pickup TT with RUL V 1.0 FS2017
Here I have a small modification of the original vehicle.
I was there all the time has already upset the standard pickup from Giants no Rundumleuchte.
That's why I am drangemacht to change this.
It is not a great remodeling but I share with you in because there are certainly some players who want them to also but have no knowledge of the GE.
This is the standard Lizard Pickup TT with a flashing beacon.
The specifications remain the same.
Price from € 54,000
Maintenance from 60 € / day
Power 200 PS / 147 KW
Tank 60 liters
Speed ??120 Km / h
All LS17 standards
No Logfehler!
Have fun with the little tag!
Note:
This is my first mod I publish. I have repeatedly carried out already in LS15 tags of vehicles for myself. That is not here great I know and am aware of!
However, I beg leave to no stupid comment or insults.
For ideas or improvements I am open.