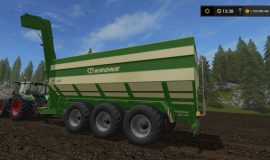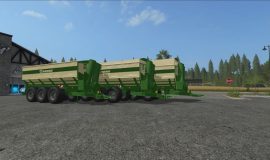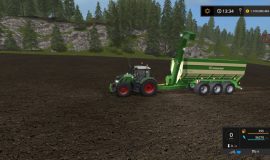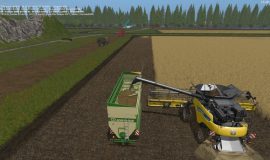 Krone TX430 V 1.1.1.0 FS2017
Version 1.1.1.0
Aufsatzbretter hinzugefügt.
Ladevolumen:
46.000
55.000
64.000
andere Rückleuchten verbaut, Kennzeichen und Kennzeichenleuchten
Version 1.1.1.0
Adding panels.
Loading volume:
46,000
55,000
64,000
Here I have for you the crown TX430. It is a umgeskinnten Bergmann.
It can be purchased an additional hitch to thus all hangers can be hitched. Further, a rotating light can be purchased.
Loading capacity: 46000 l
The Mod ran flawlessly for me. Should at any of you show error, please me share this with.
For criticism I have. But please constructively and objectively.
And now I wish much fun with the mod!