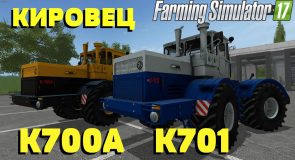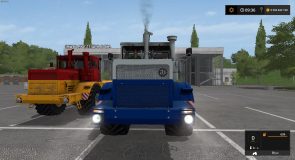 Kirovets K-700А K-701 v1.1.0.1 LS 2017
Pack contains two tractors Kirovets (K 700A and K-701).
Engine power-235 and 300 HP
Max. speed – 43 km/h.
Price-30000 and 40000 (10 and 11 days).
When you purchase available color selection (primary, rims and colors of design).
There is a choice of rear mounting.
Deformation of the tire
Working light, mirror, on the dashboard.
Adjustment of the coating LMB
Wash. Clean log.