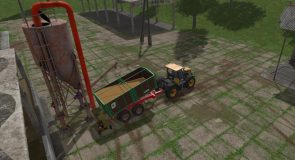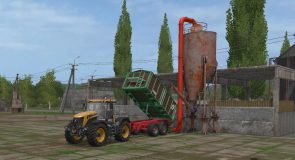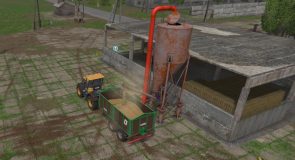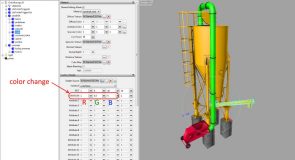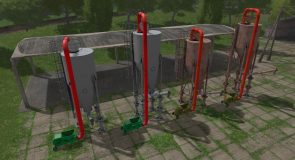 GRAIN STORAGE V1.0.0.0 for LS17
This is placeable grain storage with pneumatic conveyor for filling with bulk materials and the conveyor tube for emptying the storage.
Its capacity is 30 000 liters per each fill type.
Fill types: wheat barley rape maize soybean sunflower seeds fertilizer forage pigFood woodChips
Price: 70 000 €
Daily Upkeep: 15 €
In Giants Editor you can change color of storage, pneumatic conveyor and tubes individually and also change their amount of rust as shown in the screenshots.