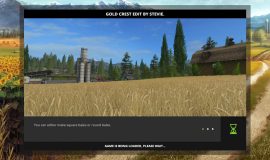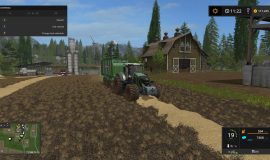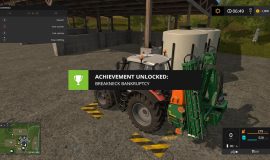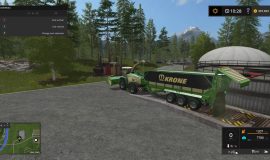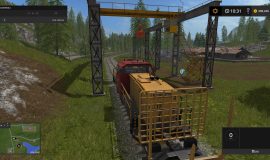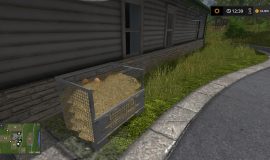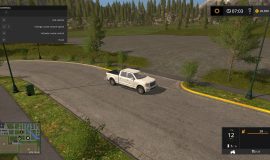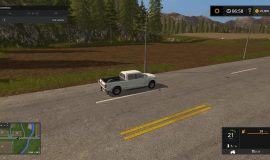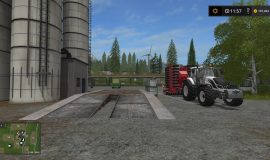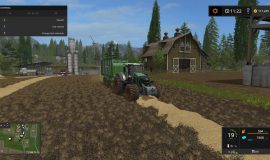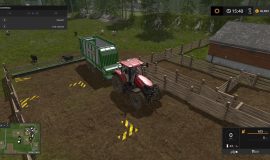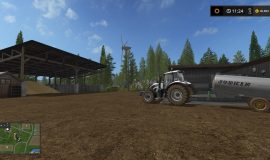 GOLD CREST EDIT BY STEVIE FS 17
Gold Crest map V1.0.0.0 edit by Stevie. V1.0.0.1 fix details after the description.
Please read, this map is affected by all current issues of the default map caused by Giant's and will be affected by changes and issues to the game as they attempt to fix problems with the game.
That said here's the description.
The map.
Edited new larger farm yard.
Storage added at the farm.
Place able yard across from the farm.
Animals moved closer to the farm.
Vehicle reset added to the farm with 2 large load points.
Egg collector added to the farm.
Water, Seeds, Fertilizer, Liquid Fertilizer and Diesel added to the farm.
New starting equipment added to the map.
Hundreds of trees added.
Access to river water provided but awaiting water transport mod.
Placeable yards also added at the pig zone, cowzone, old cowzone, farm forest near outlook tower, number mill and off the motorway. Vary in size from small to very large.
All field ends have had where possible trees removed and terrain edited to create room from large equipment.
BGA Sunken tip point added but as of now I forgot to test it, sorry about this I worked until 7.20am this morning, was tired.
Exported issues fixed on textures and lumber crane.
Texture edited.
Shader and alpha blend distances increased from 75m to 110m for fruits and terrain. Shaders matched.
PDA and map descriptions updated.
Contracting and missions retained.
The field layout is very restricted in the maps layout so at this point I will not be adjusting them further.
Expected issues due to the oversized tree collision placed on the trees by giant's you may find floating trees. Take a pic if you can or let me know the location. This is an on going work in progress and I will updated it with new features as and when they become available and once Giants has other issues fixed. The map was built around game version V1.20. I did not update further due to reported issues on the new game update.
Download and place the zip as is into your FS2017 mods folder, Activate it in the mod panel menu, load and play.
Try to have fun with it in these trying FS2017 times lol.
Gold Crest 2017 map update. V1.0.0.1
This was tested whilst using the same games saved and everything seemed ok. So don't start a new game try your old save first. If you have problems start a new game. This zip is called the same name as the old one for your game save to work don't mix them up delete the old one in the mods folder first. Have fun wirh it.
Details of Fixes:
Cow Zone manure heap.
Cow zone liquid manure tank.
Cow zone Dirty zone.
Cow zone water and feed troughs heap planes
Cow zone shed lighting fixed.
Lighting added to cow zone silage clamp.
Cow zone silage clamp area defined.
Sheep zone troughs heap planes.
Sheep zone trough moved so sheep no longer walk through it.
Sheep zone Dirty zone fixed.
Sheep zone pallet area adjusted.
Timber yard broken crane fixed.
Static collision added to road Signs added.
Pig zone liquid manure plain adjusted.
Seed refill moved to allow for farm silo extensions.
Farm yard water trough moved to the front of the house.