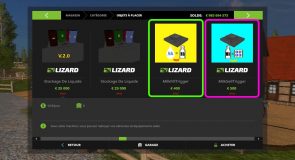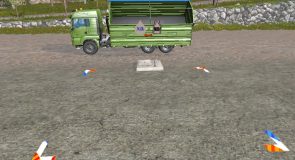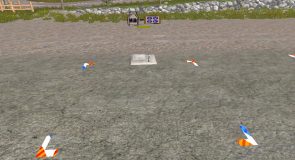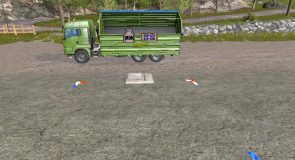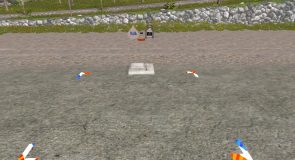 FS17 MilkTrigger placeable By BOB51160 v1.0.0.0 for FS 2017
Ce mod permet de collecter le lait des vaches et de les vendre
Contenu:
– MilkFillTrigger: déclencheur placable. Ici, le lait peut être collecté auprès des vaches.
– MilkSellTrigger: déclencheur de vente placable pour le lait.
Les déclencheurs peuvent être placés ou placés dans le jeu. De plus, le KottePack est recommandé par le Farmer_Andy pour le transport, car le chargement s'effectue au moyen d'un tuyau.
Un hotspot du point de vente est également affiché sur la carte.
This mod allows you to collect milk from cows and sell them
content:
– MilkFillTrigger: placeable trigger. Here, milk can be collected from cows.
– MilkSellTrigger: placeable sales trigger for milk.
The triggers can be placed or placed in the game. In addition, the KottePack is recommended by the Farmer_Andy for transport, since loading is carried out by means of a hose.
A point of sale hotspot is also displayed on the map.
Mit diesem Mod kannst du Milch von Kühen sammeln und verkaufen
Inhalt:
– MilkFillTrigger: Platzierbarer Trigger. Hier kann Milch von Kühen gesammelt werden.
– MilkSellTrigger: Platzierbarer Verkaufsauslöser für Milch.
Die Trigger können im Spiel platziert oder platziert werden.Zusätzlich wird das KottePack vom Farmer_Andy für den Transport empfohlen, da die Beladung mittels eines Schlauches erfolgt.
Ein Verkaufsstellen-Hotspot wird ebenfalls auf der Karte angezeigt.