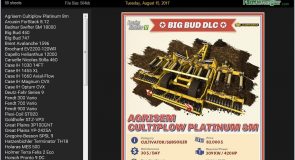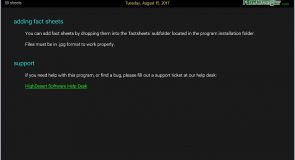 FREE FACT SHEET SOFTWARE FOR WINDOWS V1.1 FS2017
What's new v1.1: Added 6 Kuhn sheets that got past me the first time around. Also added a help section with link to program support at our HelpDesk.
Free to use forever. Free updates. 68 full color fact sheets for FS17. You can also add your own sheets. Just drop them into the factsheets subfolder and click Refresh.