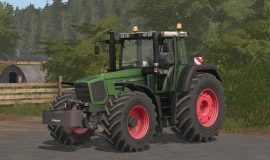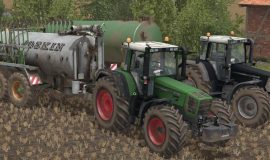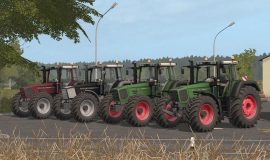 FENDT FAVORIT 800 SERIES PACK V1.0 for LS 17
Hello all! 🙂 My Fendt Favorit 800 Series tractors are ready to test for you in fs 17.
Programmed as a new mod for farming 17 so it has No Log Errors! Fehler frei!
All working on basic script with some of my extra configurations:
* Fendt Favorit 816, 818, 822, 824
* 4 Engines with real power from 165 PS to 230 PS
* 3 Visual Design Models (Normal/Black Beauty/ Special Burgundy)
* You can choose between the weight, front hydraulics, adding fenders, warning signs or all in one set
* Diffrent types of Tires. Normal, with weights, Michelin or dual front and rear
* Added Interactive Control(IC) so all the windows/doors are animated
* You can attach Frontloader
* Foldable Fronthydraulic (Remember about it befor attaching something!)
It is currently the best model of Favorit 800 that I've seen so big Respect for other authors!
Please do not edit this version! This is V1.0 and i can make next one!
Please keep only my download link!