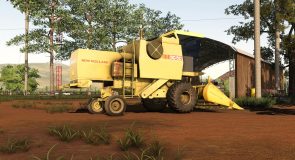 FAZENDA BOA NOVA v1.0.0.0 for FS 19
Map Focused For Weaker Pcs
Small Size Map For Those Who Play Alone Or On Mp!
Please Keep Original Link
Or The Same Will Be Reported!
BR:
Mapa Focado Para Pcs Mais Fracos
Mapa Pequeno Porte Para Quem Joga Sozinho Ou No Mp!
Por Gentileza Manter O Link Original
Ou O Mesmo Sera Reportado!