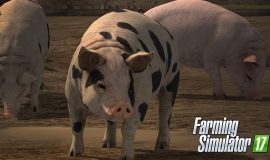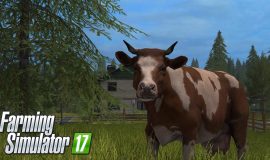 Farming Simulator 17 – Gameplay #2 : Tending to Animals (VIDEO) – LS17 mods
Discover how to keep and tend animals in Farming Simulator 17 with cows, sheep, chickens and, for the first time in the series, pigs!
THE MOST COMPLETE FARMING SIMULATOR EXPERIENCE
Take on the role of a modern farmer in Farming Simulator 17! Immerse yourself in a huge open world loaded with a harvest of new content. Explore farming possibilities over hundreds of acres of land, including a detailed new North American environment. Drive over 250 authentic farming vehicles and equipment from over 75 manufacturers, including new brands such as Challenger, Fendt, Valtra or Massey Ferguson.
Harvest many types of crops, including for the first time sunflowers and soy beans. Take care of your livestock – cows, sheep, chicken and now pigs – take part in forestry, and sell your products to expand your farm! Transport your goods with trucks and trailers, or load and drive trains to reach your destination. Grow your farm online with other players, and download community created mods for an ever-expanding Farming Simulator experience!
Farming Simulator 17 releases October 25 on PlayStation 4, Xbox One and PC.