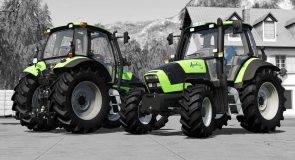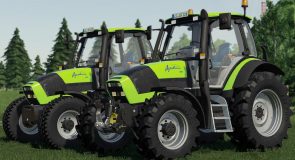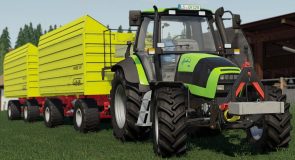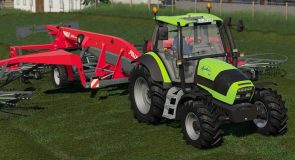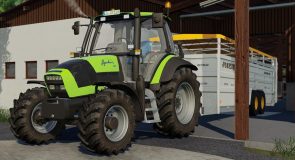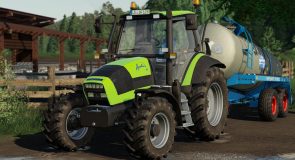 Deutz-Fahr Agrotron 128/150.6 v1.1.0.0 Mod
Deutz Fahr Agrotron 128 & 150.6
Changelog 1.1.0.0
*Improved texture quality for Interior and Exterior
*Added Michelin Tires
*Added Trelleborg TM1060
*Added Aloe-Console
*Added Interioranimation for Hydraulichoses (3 / 4) and PTO
*Genral Bugfixing
*Info: The upper Front lights where reported as "not working". They are: Function as Highbeam.
The combination out of small Engine and reinforced ZF-Transmission turn the Agrotron 128 into a model without precursor. To the innovations of the 4th generation, there are proven technic from the MK 3 model series. Of the year 2004/2005 the Agrotron 128 with increased performance got renamed to Agrotron 150.
Price: 31.000$
-Agrotron 128: 128hp
-Agrotron 150.6: 150hp
Prepared for:
*SimpleIC
*Real Manual Transmission
*Guidance Steering