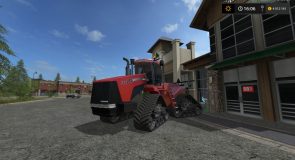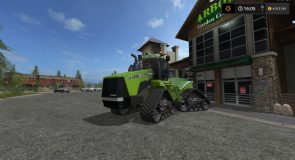 Case IH Steiger STX 450 Quadtrac V 1.0 FS 17
Steiger STX450QT Quadtrac
The original model came for FS15 and what modded by: Seriousmods, LindbejbIsStupid. I am looking forward to it .
The 2 tractors works perfectly. They have no third lua, only the basis: Beacons and Mirrors.
The Specs:
They were produce between 2002 and 2005.
Engine: Cummins QSX15 turbocharged aftercooled, liquid-cooled diesel
Cylinders: 6
Power: 331 kW / 450 HP
Power Max: 336 kW / 457 HP
Capacities: 14900 cm³
Tank Capacity: 1135 l
Price: 365000 EUR
Weight: 23285kg / 51335lb
Daily Upkeep: 600 € / day
Other:
No major issue in the log!
This is the first version so it's not 100% perfect!
Zip Cleaned!
Please do not edit this version!
Please keep only my download link!