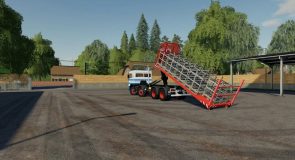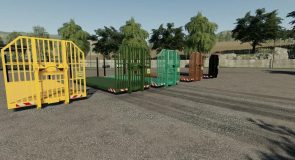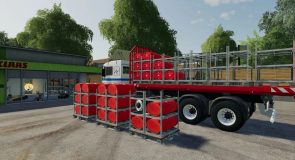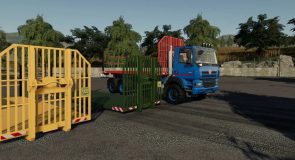 AutoLoad IT-Runner Platform For Pallets v1.6 for FS 19
For automatic loading of pallets.
Changelog 1.6.0.0
Added 2 new products. Wool Pallet and Egg Pallet.
Improved pallet loading and unloading triggers.
Changelog 1.5.0.0
Platform adapted to the 'Placeable Pallet Factories' mod
AutoLoad Platform For Factories Pallets
Use this platform exclusively for fast loading and transport the pallets of the factories. With capacity for 8 pallets of 2,000 liters each.
Price: € 3,600.-
Capacity: 20,000 liters of each product
Configuratios for color
AutoLoad Platform For Pallets With Barrels
Use this iT-Runner platform exclusively for fast and easy loading and transport drum pallets for fertilizers, herbicides, diesel and water. With capacity for 9 pallets of 1,500 liters each.
Price: € 4,200.-
Capacity: 13,500 liters of each product
Configuratios for color
Required Mods:
ITRunner Pack (By: GIANTS Software)
Pallets With Barrels (By: ShabaFS)
La Coronella 2.0 (By: ShabaFS, Toymatao)
Placeable Factories Pack (By: erShaba)
Phoenix ITRunner Edition By: erShaba VSR Modding Sur