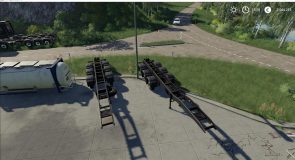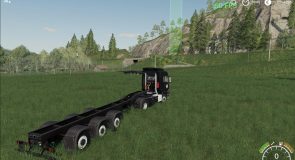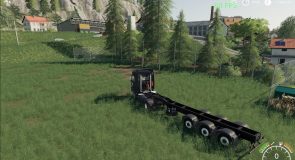 ATC Chassis Pack v3.0.0.0 LS 19
Hello everybody,
This version of the pack includes the following features:
changelog:
V1.0, new mod
V2.0, new chassis added
V3.0, major rework of all chassis
New hits:
The logistics company can now be configured. Thank you very much
Ifko for the release of his Addconfig script
Agarwen for the Hirschfeld logos
Sprinter for the PCS logos
There are two special features in this configuration:
All vehicles can also be configured completely without logos
With the myBrand option you can embed your own logos without having to change all XML. How this works I have described (hopefully enough in detail) in a tut
changes:
All vehicles and tools in the pack have been further standardized
All TGS chassis have received a small facelift
There are more DLP parts used to save player resources
ATC Shop Categories created with Global Company Script
bug fixes:
none
Klinigkeiten:
none
Logfehler:
none
Releases:
I'll put this pack at your free disposal. You can use it all for your mods, change, etc.
So if you like, you can build your own mods from these parts and then publish them. You need no release from me.
But ATTENTION: The entire pack must not be changed and re-uploaded. There's no release from me!