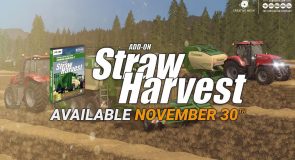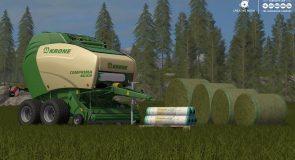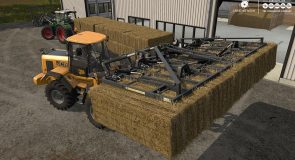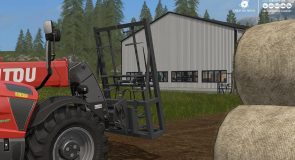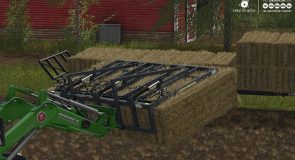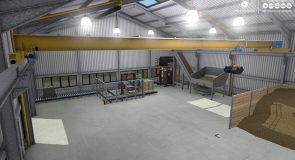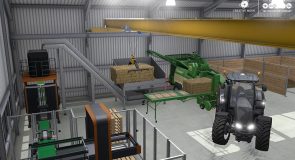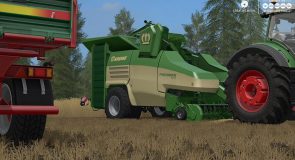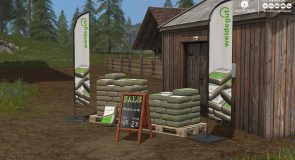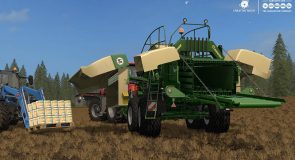 ADD-ON STRAW HARVEST V1.0 for LS 17
Product information "Farming Simulator 17 Add-On Straw Harvest"
Add the pellet industry to your farm business – with the first official add-on from Aerosoft and Creative Mesh for the critically acclaimed Farming Simulator 17!
NOTE: The add-on is compatible with the version of GIANTS and STEAM!
Two well-known brands from the agricultural sector helped create this add-on: "Maschinenfabrik Bernard Krone GmbH & Co. KG" and "Bressel und Lade Maschinenbau GmbH".
The "Krone Premos 5000" is the first pellet harvester allowing you to process straw and hay swaths into pellets in one go. After that you can either utilise them right away – or sell them profitably to open up a completely new source of income for your agricultural holding! To do so, you have an expandable warehouse and a fully automatic pelletisation installation for your farm at your disposal.
The bale forks from "Bressel und Lade" can be attached to tractors, telescopic handlers and wheel loaders to increase your vigour when handling bales!
Enjoy these and many more machines in the new add-on Straw Harvest for the Farming Simulator 17!
Features:
Machines:
Krone Premos 5000: direct processing of straw and hay swaths into pellets
Bressel und Lade hay bale gripper: Compatible with tractor, telescopic handler and wheel loader
Krone Comprima V180 XC round bale press, round bales with diameter of 110, 130, 155 und 180 cm
Krone BiG Pack 1290 HDP II XC, configurable for the BaleCollect 1230, animated twine box
Krone BaleCollect 1230 bale collector, creates bales in packs of 3
Hall:
Expandable pellet storage
Fully functional gantry crane
Fully automatic pelletisation installation
Pellets in general:
Intersperse/feed animals
Sell as bulk goods
Sell as pallet goods
Included are:
Krone Premos 5000 Pellet harvesterr
Krone BiG Pack 1290 HDP II XC square bale press
Krone Comprima V180 XC round bale press
Krone BaleCollect 1230 bale collector
Bressel und Lade B50 AR-03 und B50 AR-05 bale forks
Pellet processing hall with palletizing plant and gantry crane
Sales booth for the produced pallets