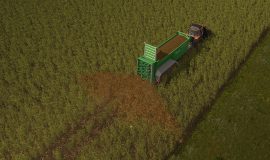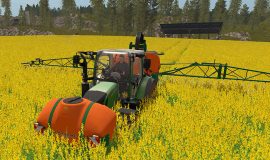 4Real Module 01 – Crop destruction FS 17
Adds crop destruction to all wheels except care wheels or thin/narrow wheels.
Changelog (Version 1.0.2.0)
– Grass will be reduced to second to last growth state which is still mowable.
– Caruelle Nicolas Stilla 460 and New Holland SP.400F are properly detected as using care wheels, will not destroy crops anymore.
Changelog (Version 1.0.1.0)
– Oilseed radish is not destroyed anymore
Game Farming Simulator 17
Manufacturer
Category Other
Author GIANTS Software
Size 16 KB
Version 1.0.2.0
Released 04.11.2016