1999 Silverado 1500 Regular Cab v1.0 FS 2019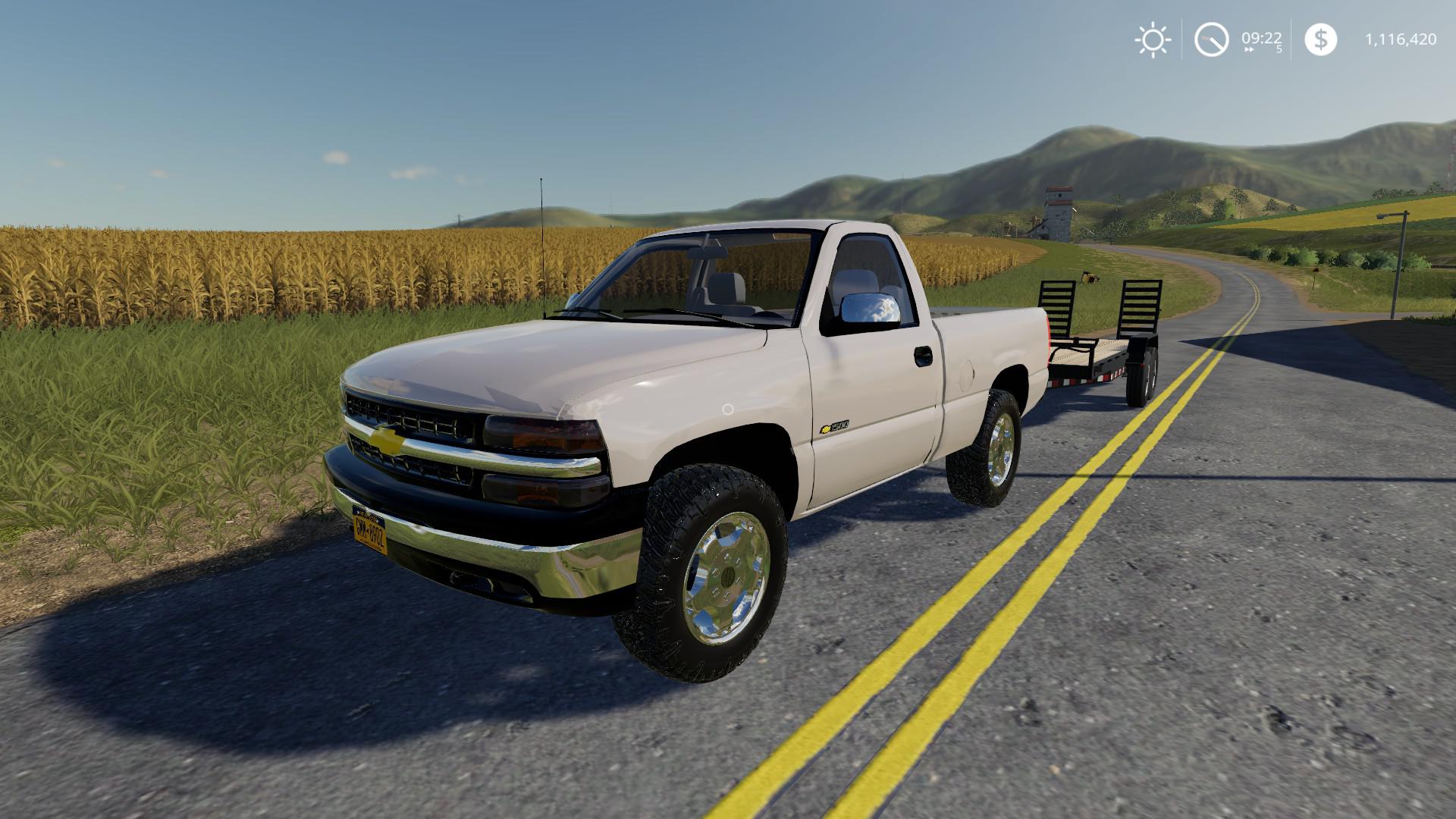 Credits:
Chiefromney, MooreMods, BXbuggs123, FDF - original authors
Richwoodrocket -
Convert to FS 19
Cut extended cab to single cab
redo wheel textures
add plate options
add mirror options
add terra grappler and wrangler duratrac tires
Redo tensionbelts
Add new exhaust
Why to use Farming Simulator 17 mods?
Even though Farming Simulator 2017 is a great game, you can make it even more astonishing by installing
Farming Simulator 17 mods
. There are plenty of mods for every part of the game so you can change or integrate whatever you like. All the FS 17 mods are absolutely costless, so you won't spend anything trying to change the game according to your own wishes. Our main goal is to keep Farming Simulator 17 community happy where everyone has a possibility to implement their ideas and enjoy playing a perfect game. If something looks disturbing, bothers you or maybe you just need to integrate more tools and supplements, simply use FS 2017 mods. Not many games provide an opportunity to change it by individual needs but Farming Simulator is different. You can do whatever you want just by installing LS 17 mods so it's time for you to take action and fulfill even craziest ideas!
You may also like...